2019 Cobbossee Colony Golf Course News
Dear Golfers,
Welcome to the 2019 Cobbossee Colony golf season. As of mid-February, the winter has been not as cold as last year, but with stronger winds, resulting in a greater use of home heating fuel. But, there were a few days in the dead of winter where the temperature rose to the mid 40s. Almost like summer.
The 2018 season was a good one, with no vandals or large destructive storms (150 trees uprooted), of which we had enough in 2017. The only major casualty was the middle big pine of what used to be three big pines in the first fairway. It was damaged by a lightning strike and later felled by a wind storm. The remains of the pine will be left as a reminder to get off the course during thundershowers. The loss of the pine will not adversely affect your game, as the other two pines are more than big enough to get in the way of your golf ball.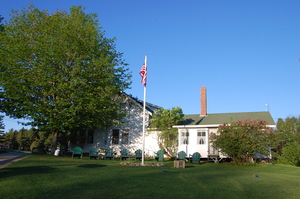 We intend to keep all prices the same as last year. They can be found on our pricing page. We do want to emphasize our cumulative membership, which allows you to pay off your membership as you play from opening day to 1 July. You just pay the daily fee as you golf during that period. We keep track of what you pay, if you remind us that you are "in the book", and on or about 1 July we will tell you what you have paid to date towards the membership. If you want to pay the balance at that time, you'll be a member. If you believe that it is not worth it to you to pay the difference, then you can just continue to pay the daily fee as you play the rest of the season. Some of the benefits of being a member is that rental carts and driving range balls are less expensive and you would pay lower greens fees at several other area courses.
We do have five play cards for both 9 and 18 holes which are a bit less expensive than the normal daily fee. And we have similar cards for the driving range (small and large baskets) which give you six baskets for the price of five. These cards make nice gifts.
We again intend to have agreements with several other courses so that you can take your membership card and $10 or $15 to those courses and play 18 holes, driving carts extra. We had agreements with seven courses last year.
Our after 5pm rate will continue to be $10 for all one can walk until dark, everyday.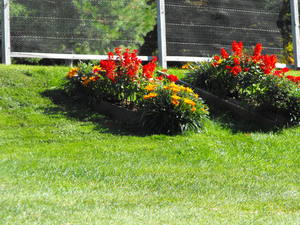 Winners of the 2018 President's Cup were Charlotte Hall and Steve Curtis. The 2018 Club Champions were, Karen Brackett, Charlotte Hall (senior), Taylor Morang, Bill Fairchild (senior) and Buzz Knight (super advanced adult). Congratulations to all of them.
There were two holes in one at Cobbossee in 2018. They were registered by Norm Rollins and Dwight Cooper. In 2017 we had fourteen holes in one and it appears that the numbers fluctuate widely from year to year. This bodes well for our golfers in 2019.
The 2018 Men's League winning team was comprised of Bob Grasse, Andy Hlister, Skip Trafton and Jim Boyle. Buddy Rollins still has the modern day course record of 29 for nine holes, as well as 60 for 18 holes. He may be a bit worried that Paul Tanguay is going to be challenging him this year. Or not.
Have a good golf season. Work on improving your game, maintain your sense of humor and continue to be nice to others.
&nbsp
&nbsp
&nbsp
&nbsp